Nha Trang is known for its peaceful atmosphere and beautiful landscapes, but travellers may be surprised to find this coastal area also has an abundance of natural healing resources. Some of Vietnam's top spa resorts have taken up shores around the city, and in recent years, Nha Trang has become a legitimate destination for wellness. From luxury spas to holistic treatments, here are seven top Nha Trang wellness experiences to consider.
---
Best for serene spa therapies: Akoya Spa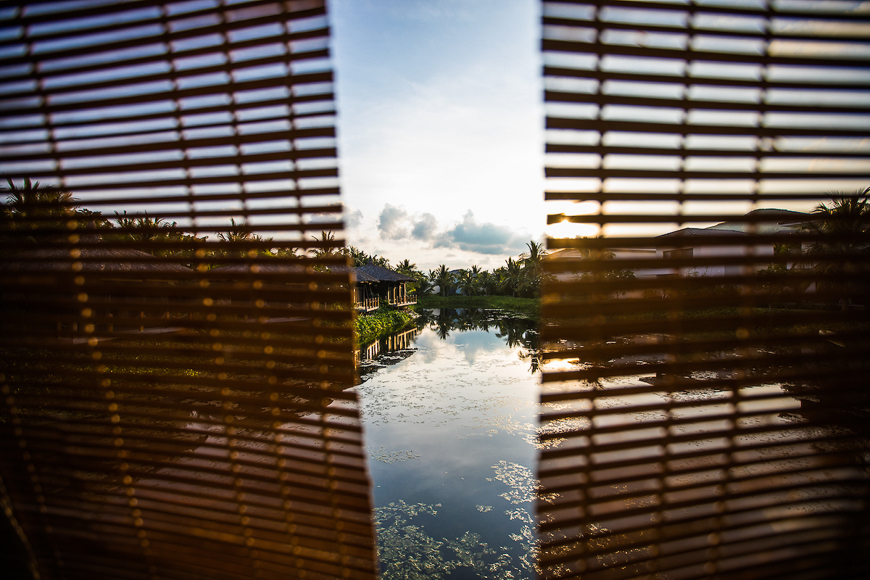 Located on Vinpearl Island, Akoya Spa is an oasis of quiet calm. Your first impression is of the reception, a serene space decked with dark wood, latticed walls and pure white armchairs. Akoya Spa will welcome you with a minty cold towel as you select your treatment and oils. Save some time before or after your treatment to use the fabulous jacuzzi baths and steam rooms in the men's and women's areas. The spa's bungalows encircle a small lake, and are surrounded by blooming gardens. You're sure to walk out feeling fully restored.
---
Best for Ayurvedic healing: Fusion Resort
The Fusion Resort brand is known for including spa treatments in every reservation. Set on pristine beachfront in Cam Ranh Bay, Fusion Cam Ranh has no less than 24 treatment rooms. The Ayurvedic-inspired spa menu features a range of massage therapies designed to balance the doshas, as well as facial and body treatments, nail and hair care. If you're staying with the resort, you'll have access to complimentary yoga and tai chi lessons in a zen outdoor pavilion. Guests have countless options to seek wellness during their stay, whether through the spa, body movement classes, or healthy vegetarian menus.
---
Best for relaxing with family and friends: I-Resort Mud Baths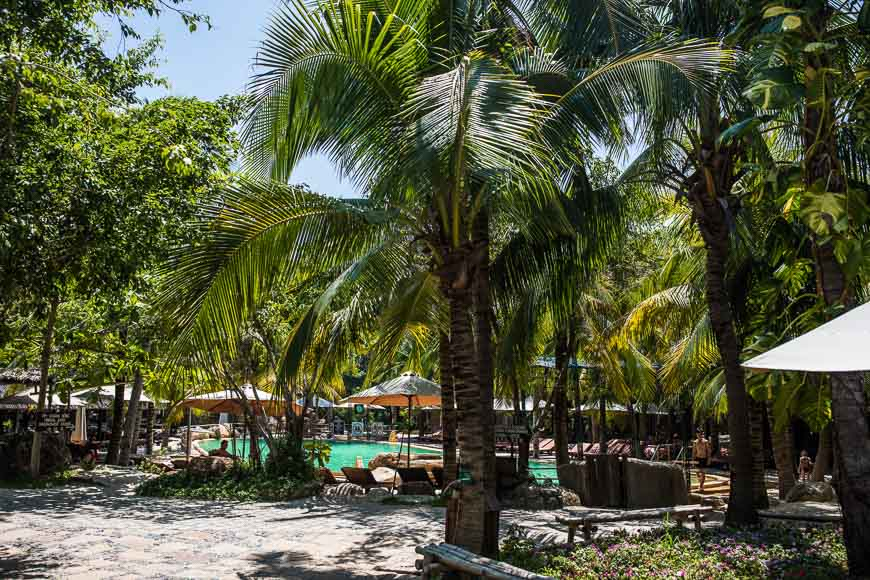 Nha Trang's natural mud and hot springs are believed to offer therapeutic benefits for skin as well as other health benefits. Just a short drive from the city, I-Resort Nha Trang is a popular place for travellers to have their first mudbath experience. The baths usually last 20 minutes at a time. The mud is warm and liquid, and perfect for soothing sunburn and rejuvenating the skin. After showering, relax by the mineral waterfall or sprawl out on a lounger by the turquoise swimming pools. The resort has separate changing areas, spa services, a restaurant and private rooms that couples or groups can rent for a full day of relaxation.
---
Best for personalised wellness programs: Six Senses Ninh Van Bay
Hidden on a peninsula north of Nha Trang, Six Senses Ninh Van Bay is reached via a 20-minute speedboat ride from the city. Six Senses' award-winning spa is the heart of the resort's facilities, and offers comprehensive range of treatments from massages and scrubs to traditional healing modalities such as cupping and acupuncture. Embracing the wellness trend, Six Senses has an Integrative Wellness program combining the principles of Eastern healing with results-oriented Western medicine. An in-house wellness expert is also on hand to give lifestyle and nutritional advice, and design personalised programs of spa, fitness and wellness activities.
---
Best for a few hours of restoration: Pure Vietnam Beauty & Spa

Pure Vietnam may be the only place in Nha Trang where you can get a world-class Lomilomi massage, but this boutique spa is known for high standards in all its services. The owner of Pure Vietnam was a massage therapist in Australia for 15 years, before he was lured by Nha Trang's peaceful beaches and sunny weather. The spa has just seven rooms, as well as a few VIP rooms with ensuite showers and saunas. The Lomilomi is the standout therapy, with flowing movements that will energise and revitalise your whole body, but you'll find an thoughtful array of treatments and services available, such as deep tissue massage, foot reflexology, and professional waxing.
---
Best for blissful mud baths: Amiana Resort
Amiana Resort is one of only two five-star beachfront resorts in Nha Trang. Sequestered along the far end of the coastline, Amiana's on-site spa is tucked away at the remote corner of the resort with a view of lush green hills. Experience Nha Trang's famous mud baths in the privacy of one of their seven open-air rooms, equipped with a large stone bathtub, a shower and massage beds. Afterwards, linger around in the spa area or enjoy a splash in one of three swimming areas—the salt water pool, the fresh water infinity pool or the ocean bay—for a truly rejuvenating experience.
---
Best for ultra-luxe rejuvenation: Amanoi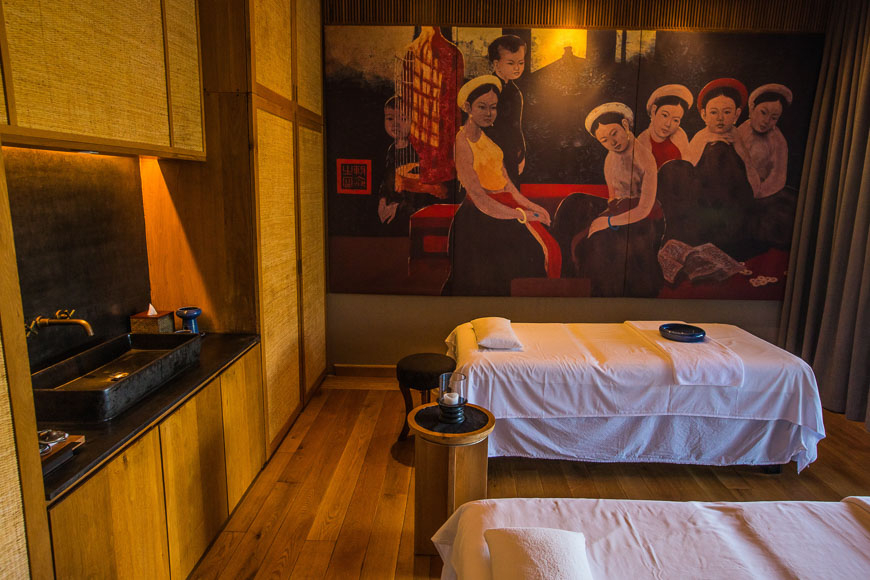 Amanoi is in a world of its own, enclosed by a forested jungle in the protected Nui Chua National Park overlooking Vinh Hy Bay. This five-star resort has a dedicated area for wellness, with spacious Spa Pavilions equipped with double beds and ensuite bathroom, a yoga and pilates studio, and a yoga pavilion that looks out onto a tranquil lake. Take part in a half- or full-day program incorporating body movement, spa treatments and healthy meals, and take advantage of in-house wellness specialists for personalised consultations.