Tucked between waving rice paddies, windy beaches and frond-fringed canals, Hoi An is a natural backdrop for beautiful retreats. The name 'Hoi An' means 'peaceful meeting place', from a time when merchants from all over the world would drop anchor in the Old Town to trade goods and news from across the seas. Today Hoi An still draws visitors with a promise of rest, rejuvenation and reconnection, in the same evocative setting.
Hoi An's photogenic resorts, boutiques and cafes are sprinkled around the Ancient Town, along the shores of An Bang Beach, and on the edge of lush rice fields. Craft villages nearby ensure stores are filled with high-quality textiles, ceramics and jewellery. And because this is Hoi An, fresh, healthy food is always on the menu. Planning a visit? Here's our guide to a girls' weekend in one of Vietnam's most soothing holiday spots.
---
Day 1 
Afternoon: Check in and bliss out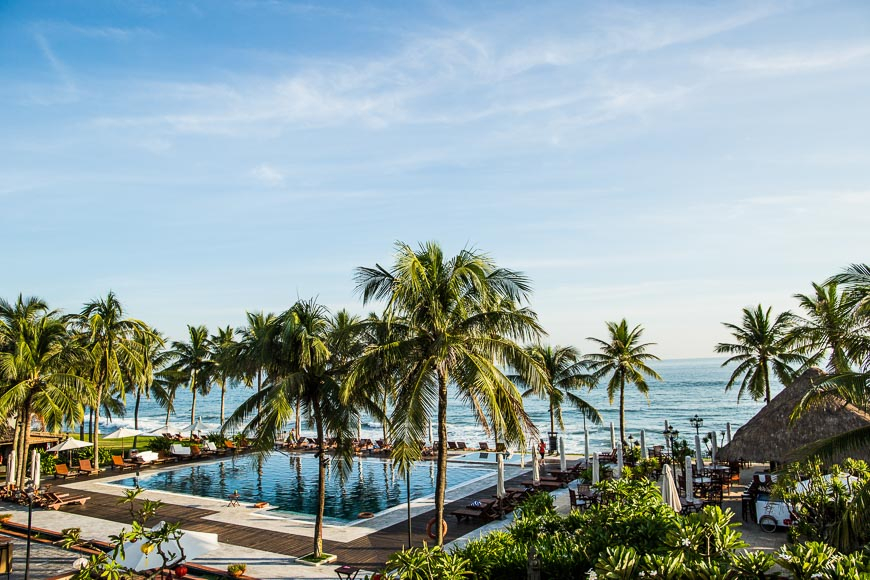 You've made it. Ditch your things, and head straight to the water for some well-deserved beach time. Once a quiet fishing hamlet, An Bang has recently welcomed a handful of beachfront resorts and restaurants, ranging from tranquil cafes serving coconut coffee to contemporary clubs with cabanas and pools. Claim a daybed in view of the water, and munch on fresh spring rolls, crispy calamari between dips in the waves.
TIP: Soul Kitchen's grassy lawns and thatched gazebos make it a favourite gathering spot on An Bang. Next door, Shore Club offers a more upmarket rendition of a beach bar. Away from the main drag, Sound of Silence and Salt Pub offer sun-seekers a quiet stretch of sand and great service.
Evening: A walk under the lanterns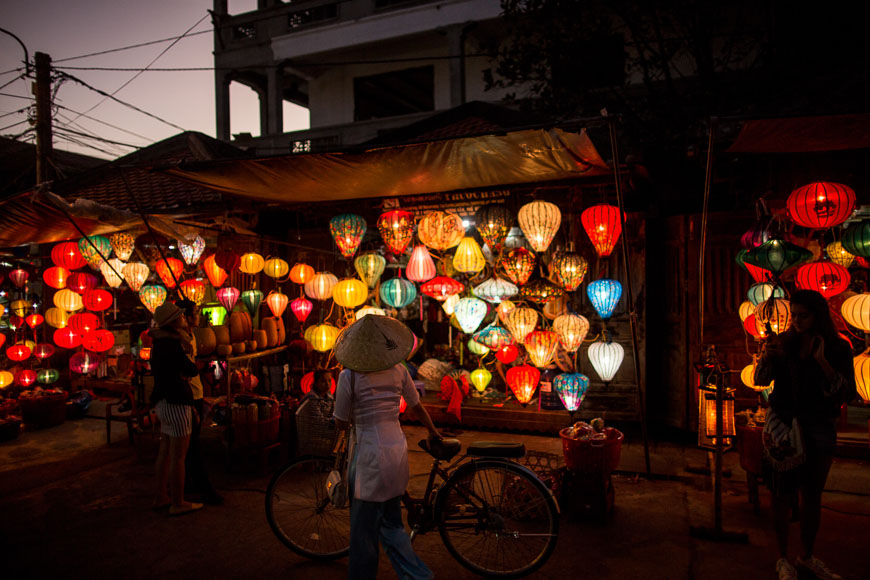 After the sun goes down, rinse the saltwater out of your hair and prep for a magical evening in the Ancient Town. Take a walk under Hoi An's glowing lanterns to Mai Fish Restaurant, where you can sip craft beers and dine on delicate white rose dumplings and perfectly grilled fish in a flower-strewn courtyard overlooking the Thu Bon River.
After dinner, stretch those legs with a stroll around the Ancient Town in the evening air. You may like to order a new dress at Hoi An's top tailors — Bebe or Mr Xe — or browse the sparkling silver rings and precious stones pendants at Lotus Jewellery on Tran Phu St. Stop by the Japanese Bridge for a selfie before heading back to your resort for a night of restful sleep.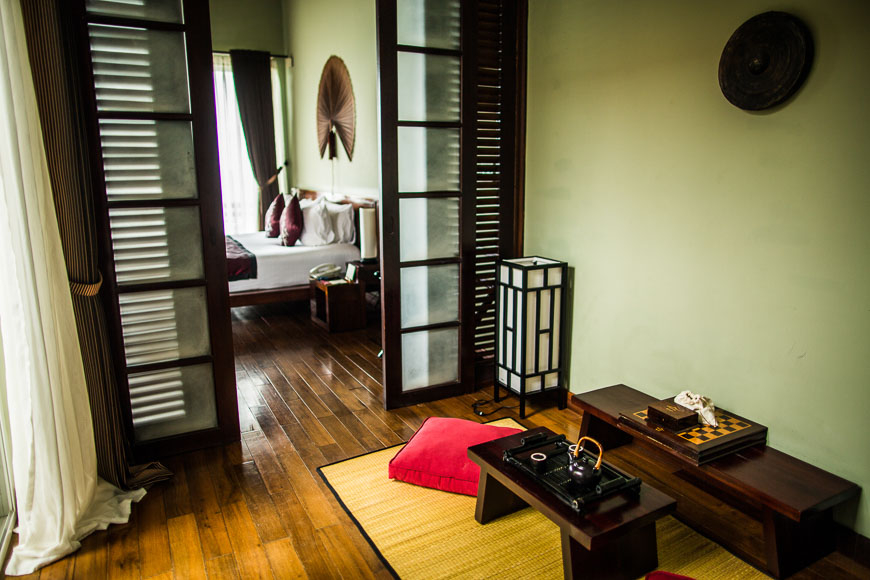 TIP: Loved for its elegant colonial-inspired design, inviting infinitiy pool, and tempting buffets, Victoria Resort is a timeless choice for ladies looking to relax away from the crowds in the Ancient Town.
---
Day 2
Morning: Cultural discoveries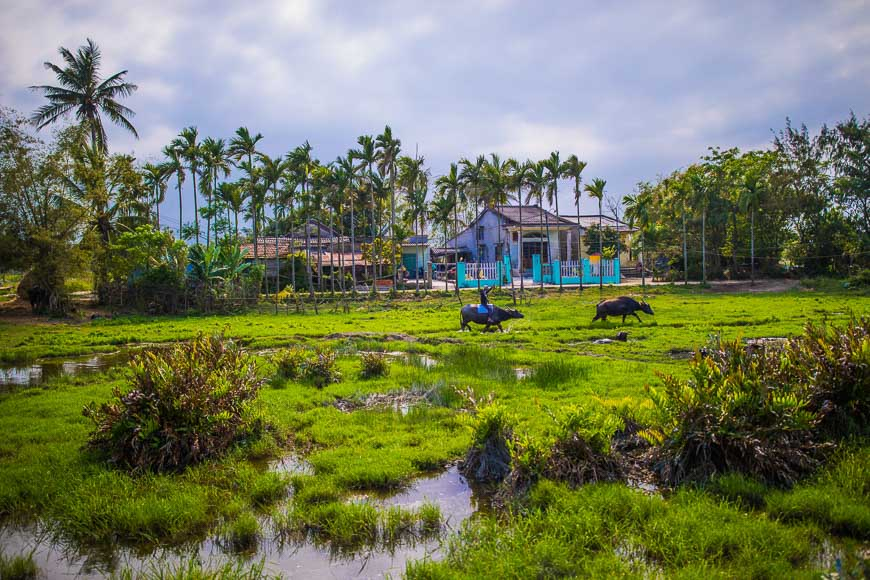 You're in Hoi An and a day full of fun and exploring stretches in front to you. Use the morning hours to go deeper into Hoi An culture. You may like to book a cooking class, cycling tour or handicraft workshop, depending on how you like to spend your free time.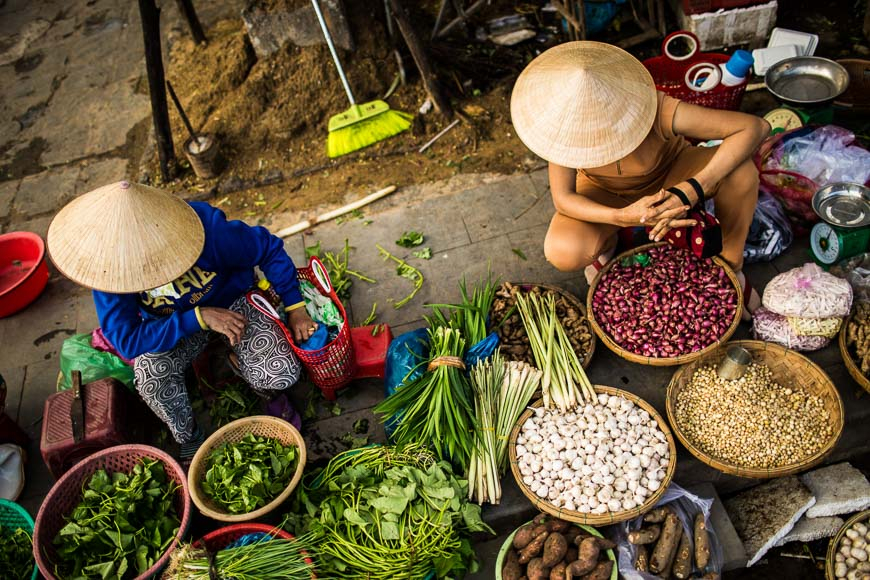 You can do a self-led cycling tour around Hoi An, or sign up with Heaven and Earth or Grasshopper Adventures for a guided ride in the countryside. Hoi An has wonderful cooking classes (try Red Bridge Cooking School, Tra Que Water Wheel, or My Grandma's Home Cooking) which often include a visit to the Central Market or Tra Que Vegetable Village, or a boat ride on the canals. If you prefer to learn a new skill, try a lantern-making class with Hoi An Handicraft Tours, or go for a pottery lesson at Thanh Ha pottery village.
TIP: Any tour you take will likely include lunch, but if not, slide into a booth at Morning Glory to taste the kitchen's simple, flavourful dishes.
Afternoon: Take it slow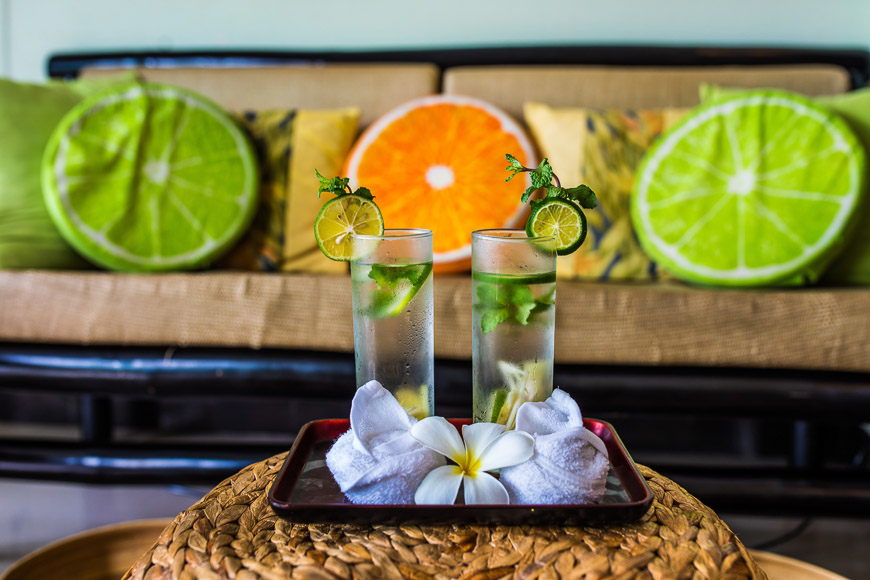 After the morning's discoveries, it's time to unwind and pamper yourself. Shed any remaining stress and give your body a treat at Citrus Spa, a locally run day spa with a reputable for professional treatments and natural products. Spring for the Amazing Citrus package, a two-and-a-half hour journey featuring an organic body scrub, 60-minute Vietnamese aroma massage, and customisable facial. If your nails could use some love, Citrus Spa also offers first-rate manicures and pedicures.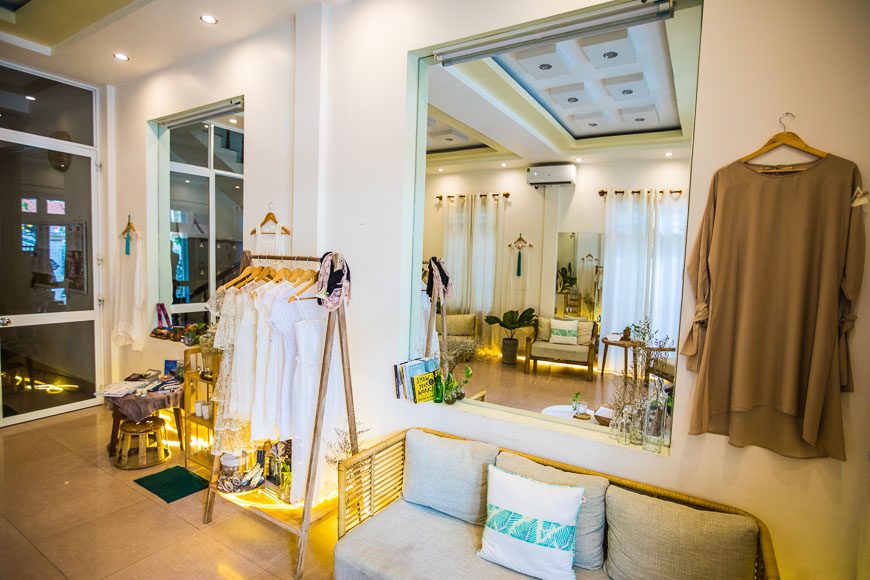 If you're keen to invest in a more personalised treatment, try a one-on-one session at Luminary Life, where experienced and thoughtful practitioners address concerns with a range of healing modalities such as reiki sessions, sound baths and osteopathy. Afterward, enjoy a cup of tea and a moment of calm at Reaching Out Teahouse, where photogenic tea sets and traditional snacks are served in an atmospheric ancient shophouse.
Evening: Sunset on the river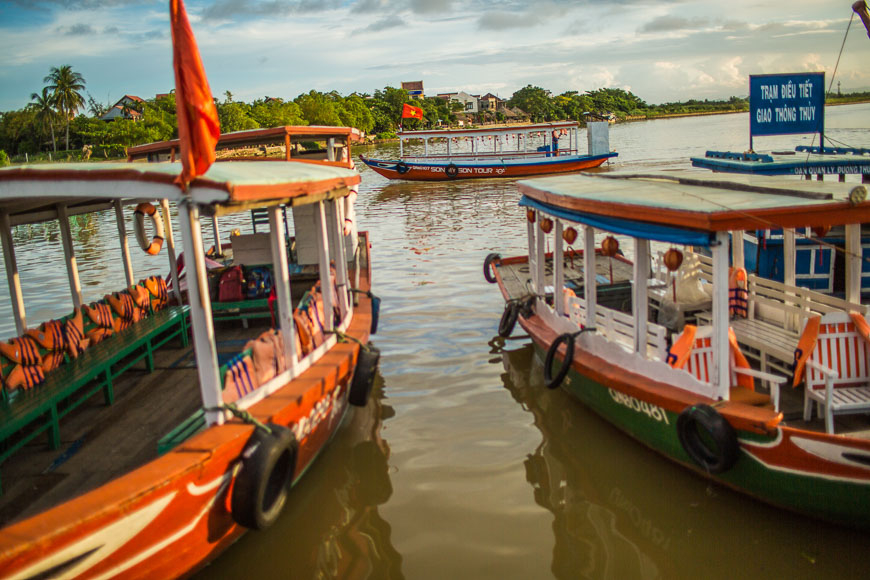 End the day soaking up Hoi An's gorgeous sunlight on the Thu Bon River. Your hotel can help you book a cruise in advance, or simply head down to the water near the Central Market and use your negotiation skills (200,000 to 300,000 VND for a 30-minute sunset cruise is fair) to get a boat to take you for a spin on the water. As the sun sets, soak up the cool breezes and scenes of Hoi An's lantern-lit banks from the water.
Back on land, choose between modern Vietnamese at Seashell Restaurant, or grilled delicacies at 37 Woodfired Grill. You can't go wrong at either venue. If you're in a party mood after, head to Mango Mango where a live band starts strumming at 7pm, and the Asian Invasion is quite possibly the best cocktail in town. Cheers!
---
Day 3
Morning: Morning in the Ancient Town
Before you leave, don't miss the chance to see Hoi An's Ancient Town at its best: empty of crowds and fresh in the early morning light. Before 9am is the right time to go, when you'll have these captivating streets more or less to yourself. Ride a bicycle along the water's edge, grab a banh mi or bowl of cao lau on the sidewalk, or duck into one of the striking temples while they're still empty. If the urge takes you, you might want to for a round of last-minute shopping at Sunday in Hoi An, or pick up any tailoring you ordered on your first evening in town.
If you're too chilled out to venture back into the Ancient Town, you could also join the yoga sessions on An Bang Beach (check the schedule at Nomad Yoga) or simply enjoy a long and lazy breakfast by the water's edge. There's still time for a last dip in the pool, and a last lunch of mi Quang before saying goodbye to little Hoi An, its colours, streets and skies — until next time.